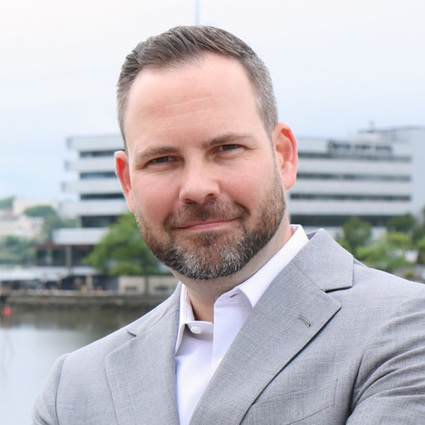 Derek Primont
REALTOR®
A little about me
and why I love real estate
Like many people that now call Monmouth County home, I'm originally from New York. I actually grew up on Staten Island, but my sisters and I spent a lot of time in this area, as my parents seemed to find any excuse to make the trip over the Outerbridge Crossing. I could've sworn there was shopping and dining available on the Island, but I must have been mistaken. They took us out here for almost everything. We'd come out here to go to a diner, and then likely to a shopping mall. My father even took me out here to buy my first really great bike, a blue GT Pro-Freestyle Tour. We got it at Mike's, which used to be on Route 35 in Hazlet, where a T-Mobile store sits now. He took my sisters and I to the old Drive-In right next to it several times as well. And of course, during the summer, my mother would take the three of us to the Jersey Shore beaches as often as possible. Finally, in the mid-90s, the inevitable occurred and we made the move to Middletown.
Not long before my family became proud Monmouth County residents, I began working for a specialist firm on the trading floor of the New York Stock Exchange. I spent thirteen years on Wall Street working in finance, and I owe many of my best friends to that place. You learn a lot about people working together under the intense pressure found in that type of environment. I learned a tremendous amount about business and life. The most important lesson I took away from my time there… "Your word is your bond".
In 2007, with the NYSE moving more and more towards automation, I left my position there in order to pursue a "tremendous opportunity" in mortgage financing. The mortgage industry collapsed about 45 minutes into my first day (only a slight exaggeration). Fortuitously, I had obtained my real estate license at about the same time as I had gotten my mortgage broker's license, so I quickly made the transition and began my career as a Realtor.
I made my bones during the financial collapse working on mostly bank-owned and short sale transactions, learning a lot about the business very quickly under the tutelage of a couple of successful veteran brokers. I was able to assist some nice people get out of some very bad situations, and I was able to help some others purchase their very first home. I've now spent close to a decade and a half selling real estate, and it's still incredibly rewarding to see the smile on a new homeowner's face.
I've carried that mindset of "your word is your bond" with me into my career in the real estate business. I've sold millions of dollars' worth of real estate over the years and I've always taken my promise to my clients very seriously. I will be there for you when you need me. This business isn't about conducting property searches or uploading property listings to the MLS. To me, being a professional Realtor means being the best possible representative for my clients. It's about being easily accessible and always accountable. It's about being patient and supportive. It's always looking out for my client's best interests. And it's about finding the solution to issues that may arise along the way towards helping you achieve your most important goals. Because as your Realtor… your goals are my goals.
My wife, my two young sons and I live in the same house my family purchased back in 1997. We love it here. The area has so much to offer, that as a Realtor it makes my job easier. I know my clients will find everything that they're looking for in a community here. So, I can focus on their specific needs and desires, addressing their concerns and successfully managing their transactions. I've been fortunate enough to assist a lot of people, many of them friends, in making the same transition my family did twenty plus years ago. And whether it's from New York, another part of New Jersey or somewhere else, they all end up saying the same thing once they're here that my family did when we finally made the move to Monmouth County… What took us so long?